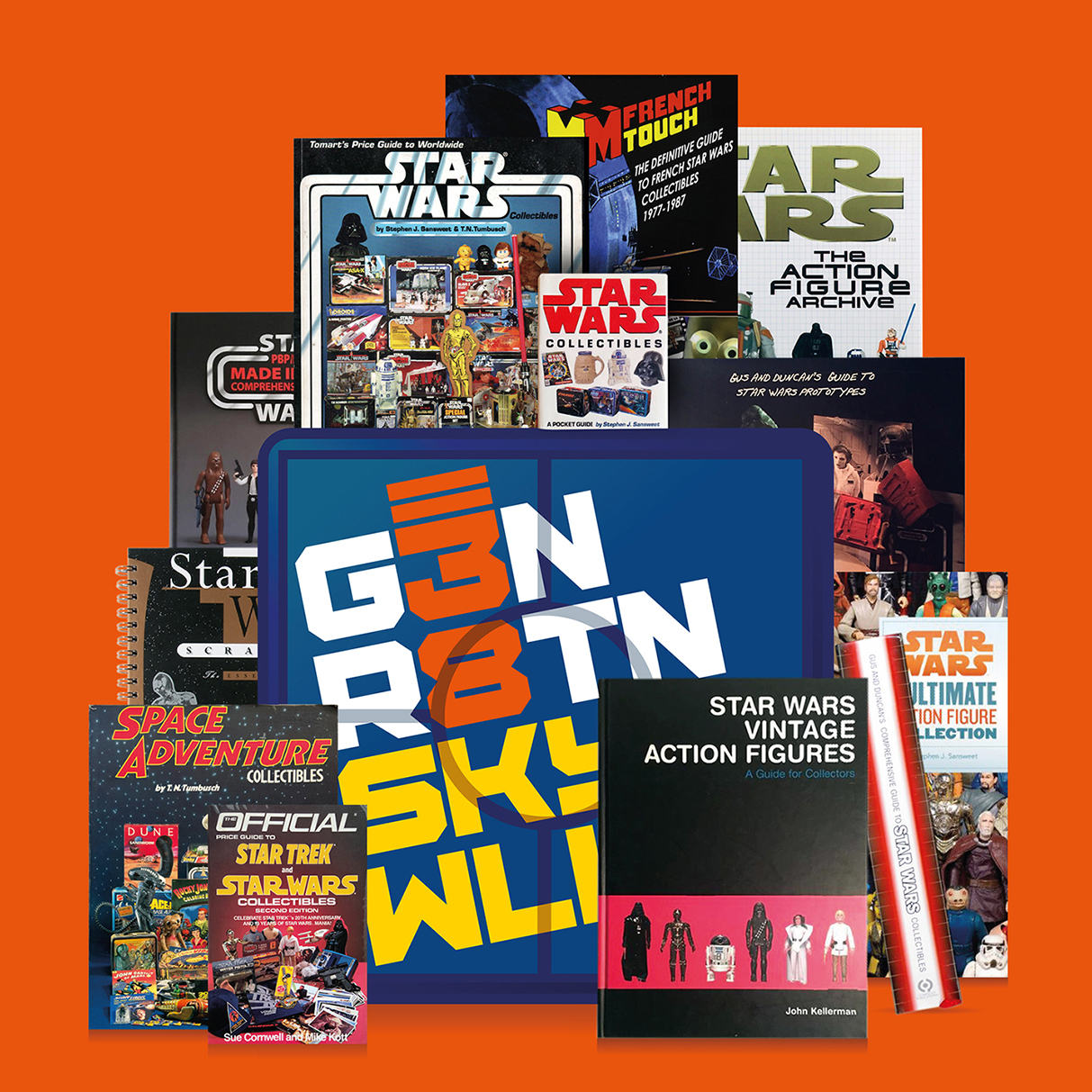 The team continue on their look at books this month, this time delving into Collecting guides.
There are so many Collecting Guides out there, from outdated price guides and encyclopedias through to specific topics and design books, there really is something for everyone that collects.
The lads look at what makes a good collecting guide, discuss some of the stand out authors in this realm and then they all bring three collecting books to the table that either made an impact on them through the years or basically just their favourite collecting book.
Enjoy the show.
We Are Generation Skywalker!