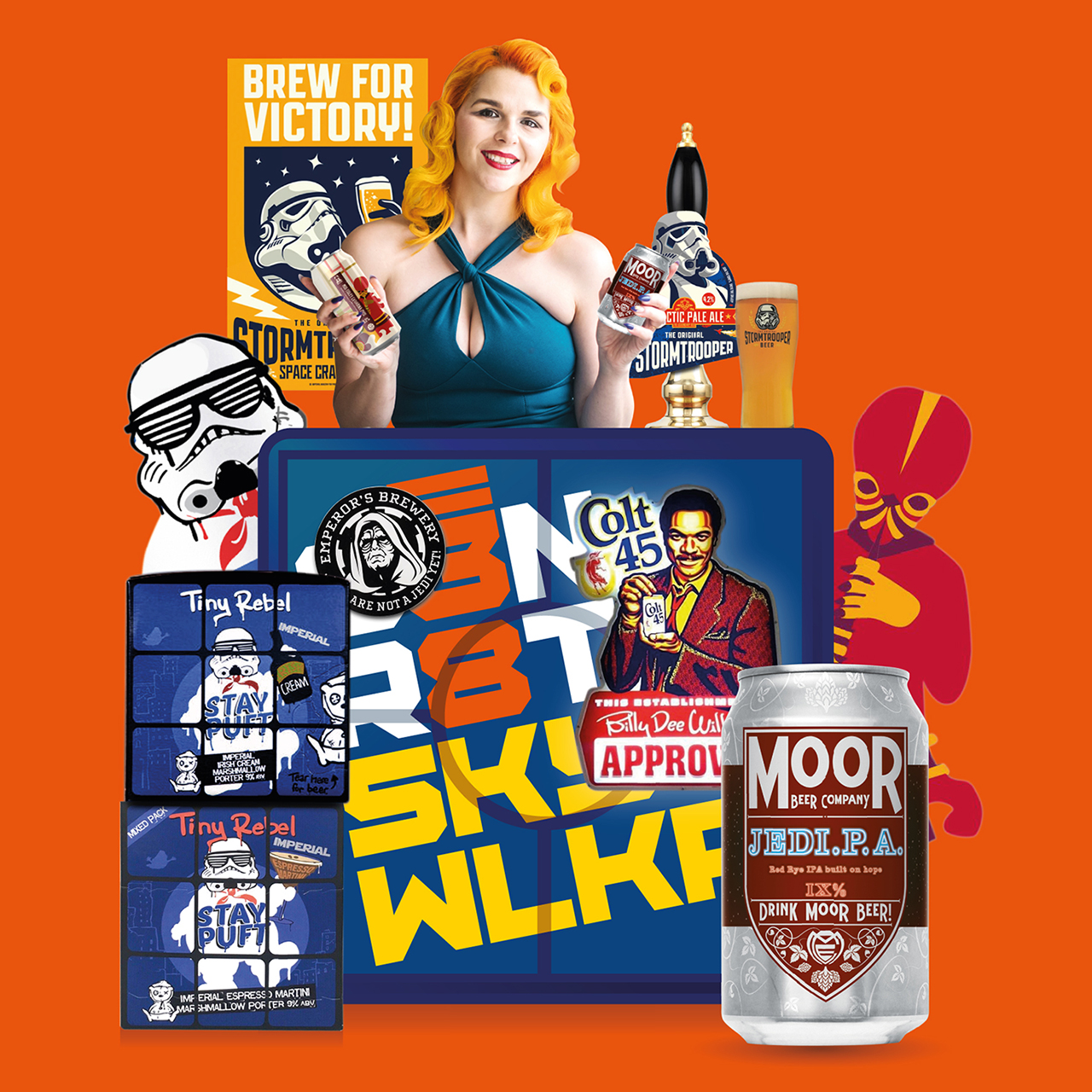 What goes hand in hand with Star Wars? It's beer of course, and we welcome you to join us for the first ever Generation Skywalker Beer Show.
Stuart, Craig, Jez, Dan and Mark are joined by beer expert Kimberley Owen, who takes us through a beer tasting of 5 Star Wars beers from Moor Beer, Tiny Rebel, Brew York and Original Stormtrooper breweries. Kimberley really knows her stuff as she takes the boys out of their comfort zones as she teaches them how to appreciate what they are drinking.
Craig takes us through his latest blog post over on www.generationskywalker.com where he looks at the drinking culture on screen from the movies, TV shows and expanded universe, before taking us on a Star Wars beer trip of beers based on the franchise from independent breweries.
We also look at drinking vessels, bottle openers, ways of keeping your beer cool and other Star Wars beer merch during this tasting delight.
Be sure to check out the enhanced version of the show over on our YouTube channel where you will be able to see exactly what we're discussing and tasting whilst we chat.  
Be sure to check out Kimberley's work on social media, search for @craftbeerpinup and follow her blog at Craft Beer Pin Up – A blog with a love of Craft Beer & Pin Up Style
We also have a fantastic competition at the end of the show, where you can win yourself a whole host of beer related goodies for you to try yourself, so be sure to get involved.
Enjoy the show.
We Are Generation Skywalker!