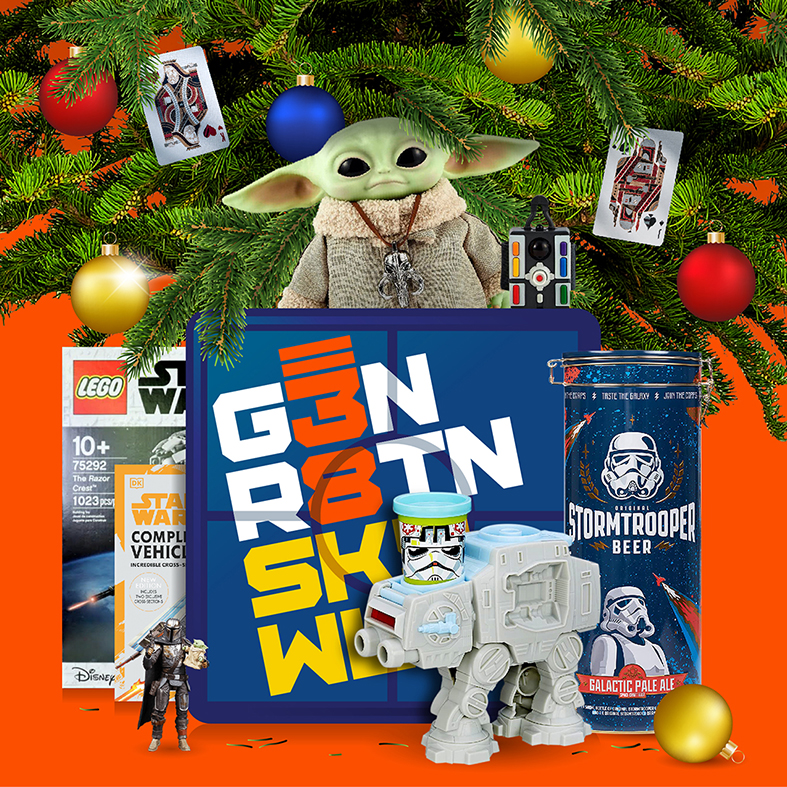 Generation Skywalker kick off their festive schedule with a helpful guide for parents and partners, on buying those all important Star Wars presents.
Stuart, Craig, Dan and Mark, give you suggestions on items that are readily available this Christmas, where you can purchase them and what you'll expect to pay, and they've broken the guide down to five age ranges - Pre-school (up to 5), Primary (6-10), Teenage/Secondary (11-16) and Adult (17+).
They also look at the more creative gifts too as they delve into small independent businesses and there offerings, some of these items are beautiful and different, there really is something for everyone in our Christmas guide.
Enjoy the show. Oh and happy shopping.
We Are Generation Skywalker!!!