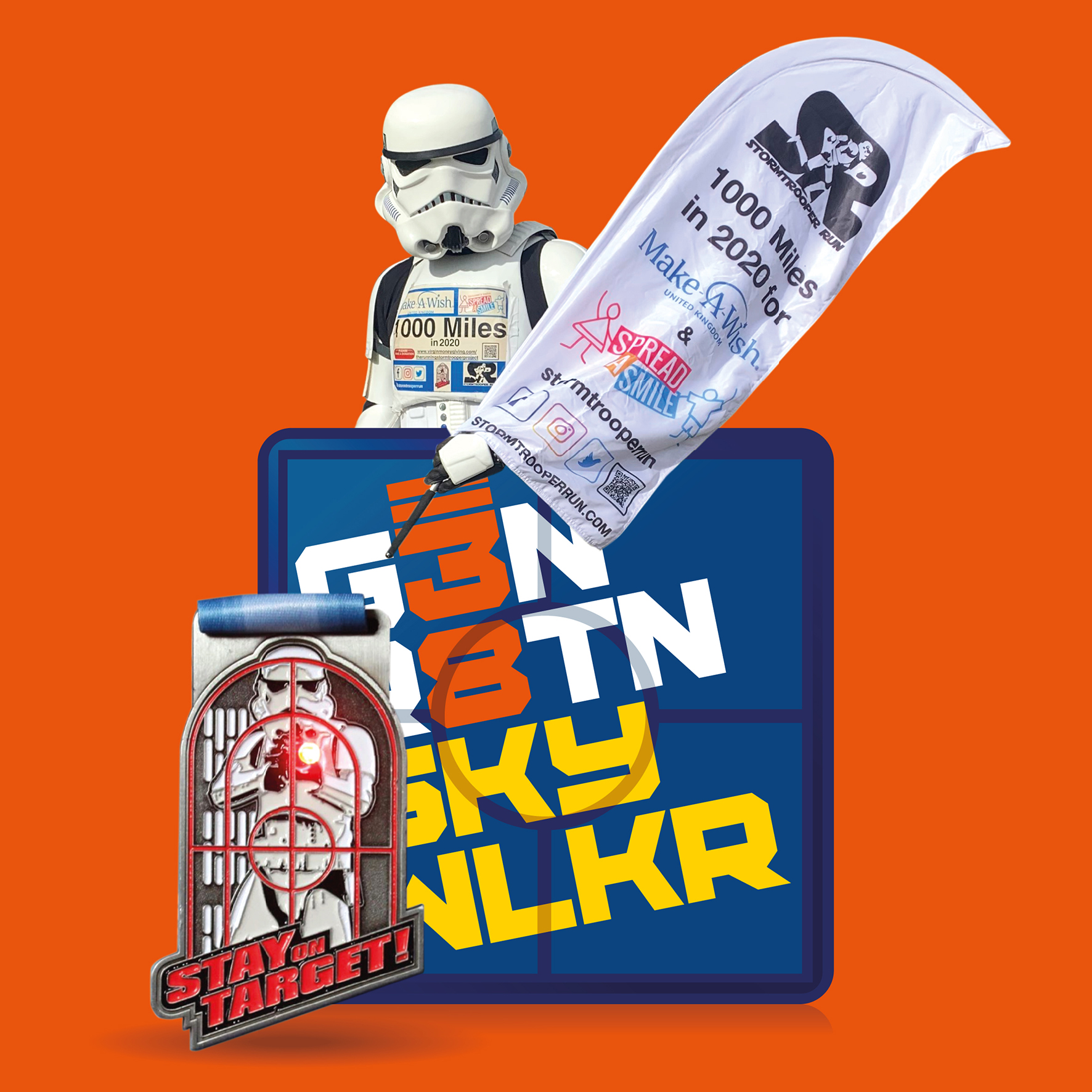 Generation Skywalker urge you to listen to this very special standalone podcast episode which we're delighted to be part of.
Since February, Jez and Stuart have been producing a short (35-50 minute) monthly Running Stormtrooper Podcast.  An easily listening fresh podcast aimed at sharing some positivity and hopefully some fun.  It's family friendly and of interest to everyone; runners, Star Wars fans, would-be charity fundraisers or people bored of negativity and in need of A NEW HOPE.
We've offered to add their latest episode onto our platform as we think it's so good it needs to be listened to by as many people as possible.
You'll see near the end of the episode exactly how important this is to the lads and we're sure that you'll agree that we've done the right thing by sharing this with you.
If you do anything today, do it whilst listening to this episode.  MTFBWY.
Enjoy the show.
We are Generation Skywalker!