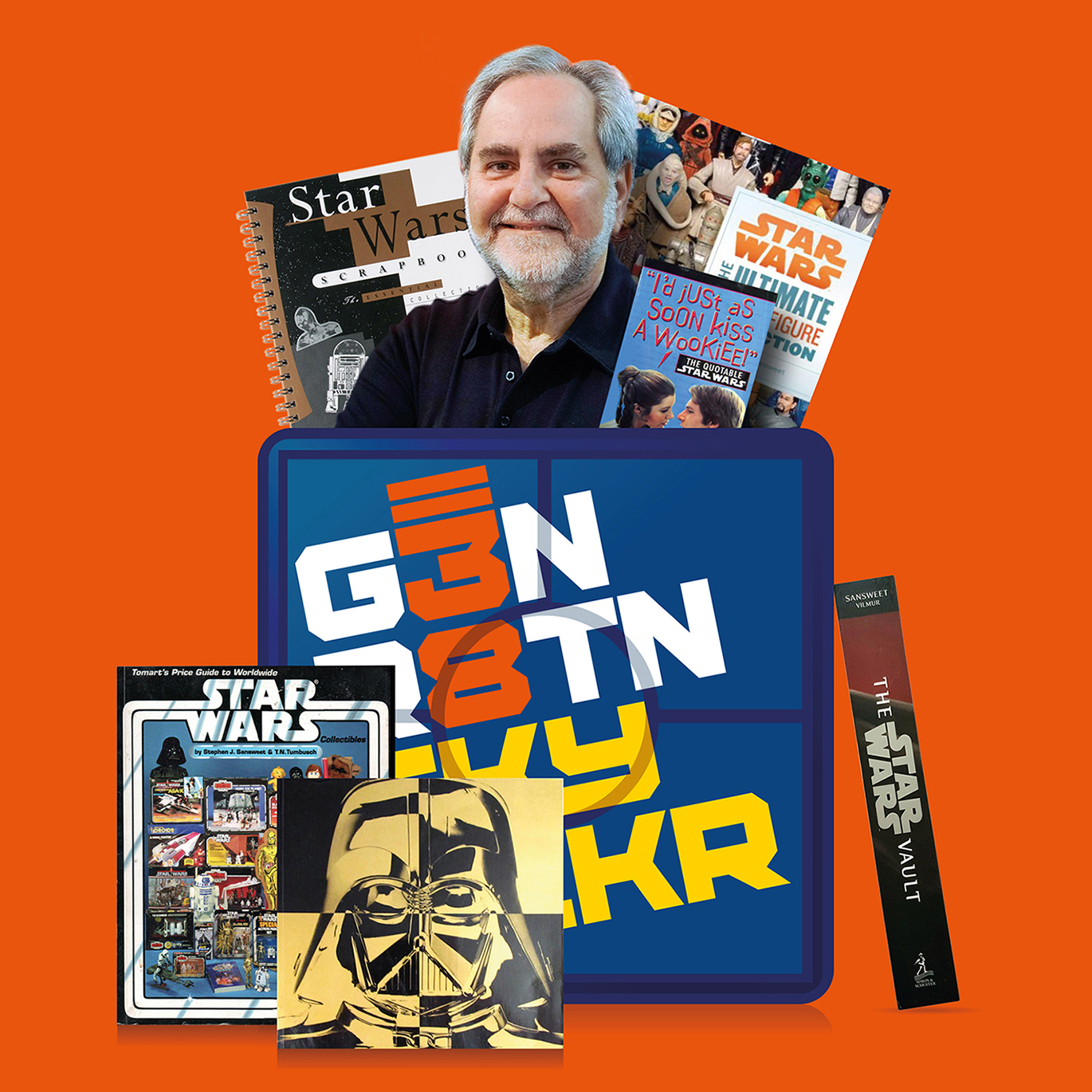 As book month continues, extra special guest, Stephen J. Sansweet, joins Stuart and Dan to delve into the many books he has written.
Head of Fan Relations at Lucasfilm for 15 years, Stephen was author or co-author of 18 books, 16 of which were Star Wars books. From Concept To Screen To Collectible was the catalyst book for the Star Wars collecting hobby and impacted everyone who purchased it back in 1992. Since then he has released action figure guides, poster books, encyclopedias, vaults, price guides, scrapbooks and quote books. And take it from us, every one of them is a must in any Star Wars library.
We discuss the impact of both From Concept To Screen To Collectible and The Tomart's Guide in depth as well as looking at Stephens other literary works.
This is a fascinating insight into a pioneer of our much loved hobby and a must listen interview.
Enjoy the show.
We Are Generation Skywalker!!!