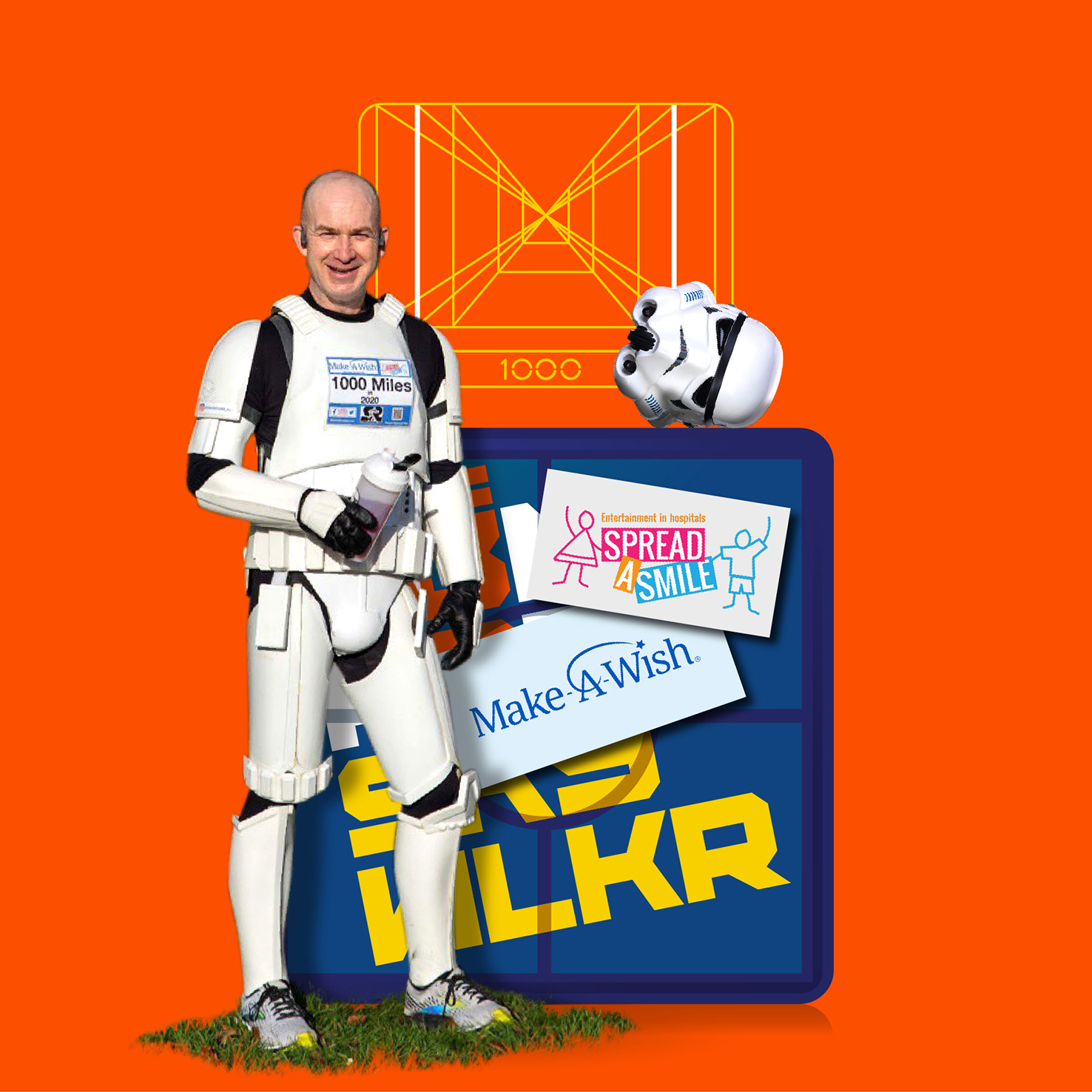 As promised Jez (AKA The Running Stormtrooper) & Stu are back for the final Running Stormtrooper podcast episode: Did he complete the 1000 miles in armour in 2020 challenge for Make-A-Wish and Spread-A-Smile charities? or was the final push of 143.5 miles in 20 days just too much? You'll have to tune in! Regardless of the outcome, join Jez & Stu as they go over some of the highlights of the year long challenge including when Jez explains how his Stormtrooper running stopped a 747 'Jumbo Jet' in it's tracks and at one stage he thought he might end up as dog food!
The lads are joined by Steve Buckley of the UK Garrison who takes us back to 2015 and explains the origins of the UKG and wider community support for this crazy project, he also fills us in on what the UK Garrison have been up to this year.
The winner of the Brooks running shoe giveaway is announced, and a BBC presenter admits live on air that she was getting 'a little bit sweaty' when interviewing Jez.
This one is slightly longer than usual but there is a lot to cram in, after all; it is time for the Stormtrooper to end.
https://uk.virginmoneygiving.com/therunningstormtrooperproject
https://linktr.ee/Stormtrooper_Run
https://www.myrace.run/race/stay-on-target/