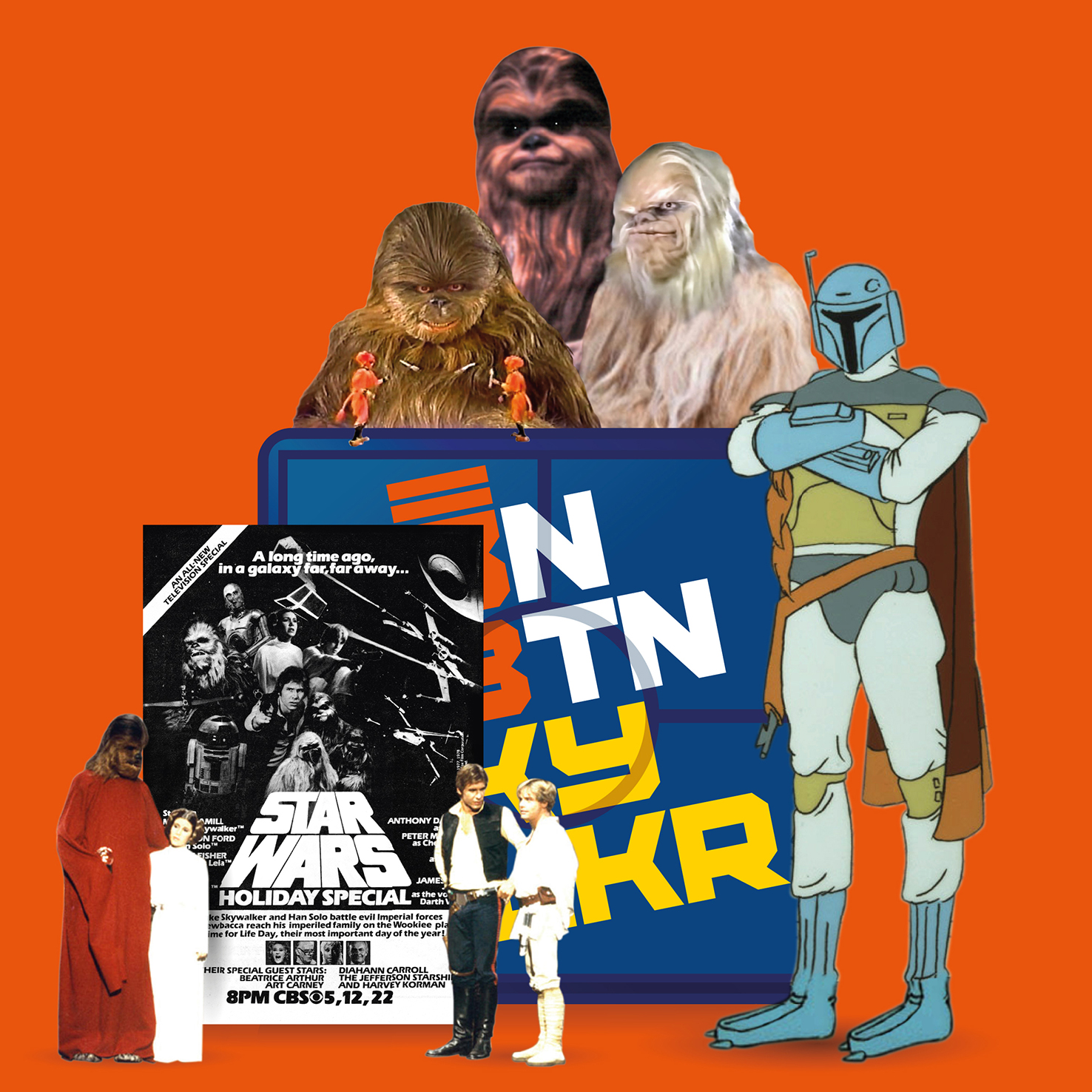 "It makes us smile, but only because we are laughing at the utter horror.  We laugh to avoid the pain." (Mark Beall)
"Words have not been invented to describe how bad it is." (Alex Carter)
"So astounding in its lack of anything that could be considered reasonably watchable that it achieves something of an unintended, surrealist nightmare vision." (Rob Humanick)
We could go on with more and more reviews similar to these opinions.  But is The Star Wars Holiday Special really as bad as reported?  Does it really justify the reputation that it has?
Jez, Craig and Stuart sit down to answer these questions. The three delve into Variety shows of that time, the plot, the music, the cast and crew amongst other areas to see if there is any charm and positives from this unappreciated 1978 special.
The boys also draw up their own Holiday Specials, with a 'what if' type discussion, if Disney had released a similar type show after The Force Awakens. Will Poe and BB-8 deliver salt from Crait to the Resistance to save Christmas Dinner?  Will the 60 minute makeover team be able to rebuild Maz's castle?  Will Han Solo's send off be as crazy as Ackmena using a conga to clear a Cantina, listen in and decide for yourselves!
Enjoy the show.
We Are Generation Skywalker!