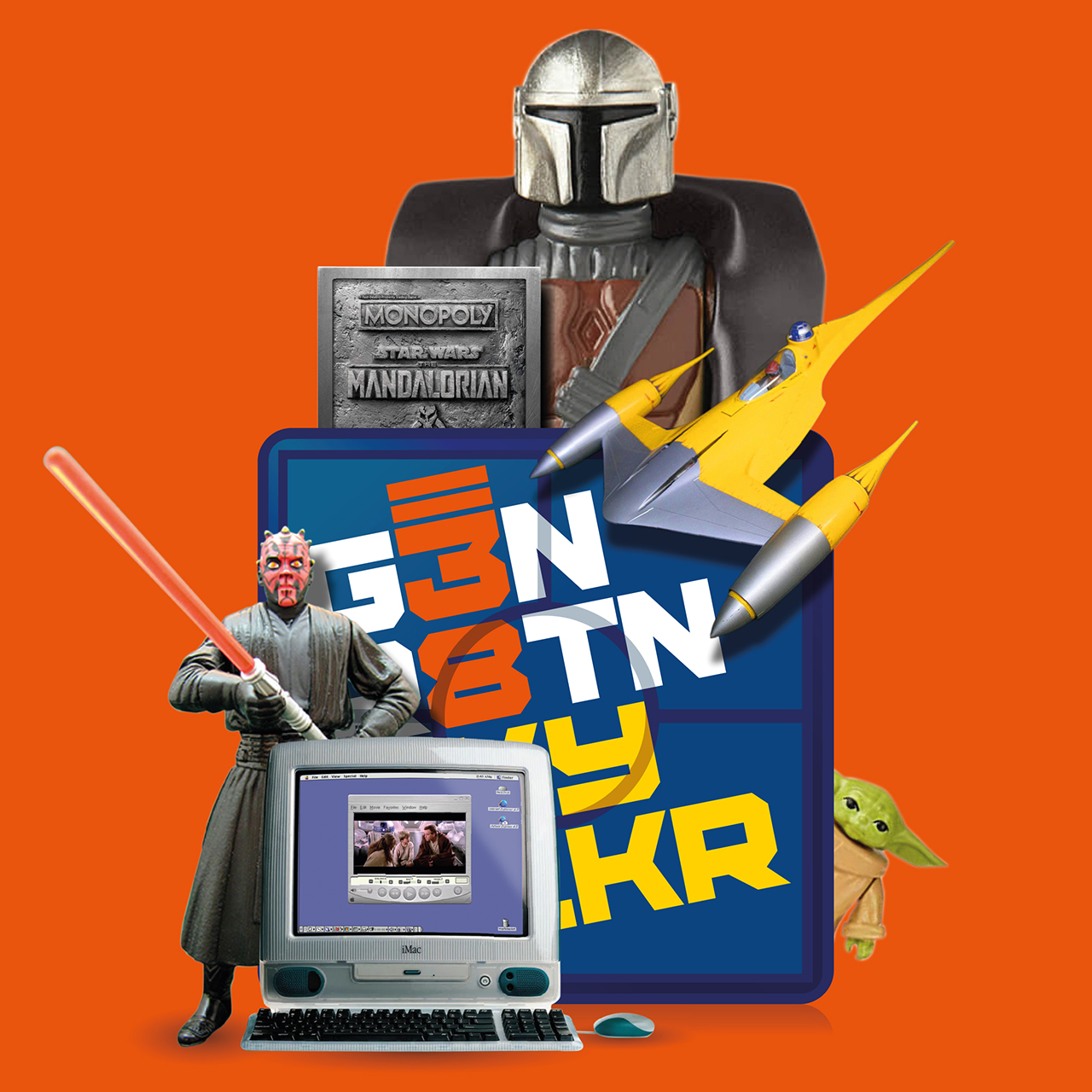 Hover Pram.  That's the word of the month on 'The Modern Way'.  Stuart, Craig, Mark and Dan are joined by founding Generation Skywalker member Grant Criddle as we welcome him back to hosting duties.
It's a Mandalorian and The Phantom Menace feast this month as the team delve into the latest update on the Haslab razor Crest, The Mandalorian Retro Collection line and many other announcements, majority of which surround the Mando.
The team then take a trip down memory lane as they celebrate The Phantom Menace trailer which was released 22 years ago this month, before reminiscing about the hype on the build up to the film as they talk early Episode One toy memories as well as delving into the Midnight Madness event.
All this plus the usual smatterings of toy indulgence.
Enjoy the Show.
We Are Generation Skywalker!