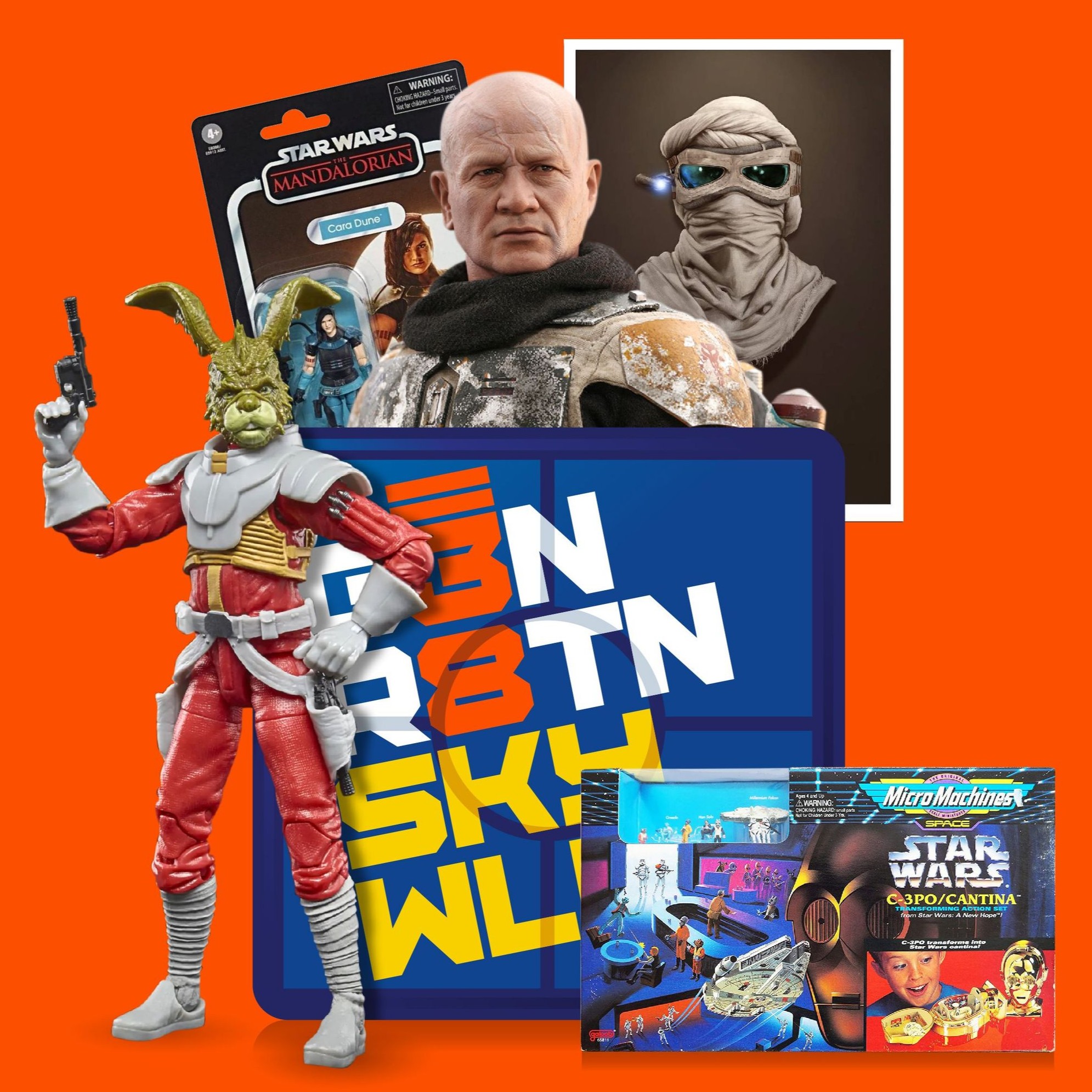 Stuart, Dan, Grant and Jez settle in for this month's 'The Modern Way'.
This months announcements give the team loads to sink their teeth into as they delve into the four Black Series Comic Inspired figures.  We look at other announcements for Black Series, The Vintage Collection and Lego, as well as heaping more love on the latest Hot Toy announcements, with Fett and Bo Katan central to the teams praise.
Since the last show, Gina Carano has been fired from her role in 'The Mandalorian', we take a look at this and how it has affected the price of Cara Dune merchandise.  We also look at Hasbro Pulse news with regards to their Fan Fest on April 9th and the news that Hasbro Pulse will expand to the U.K.  The boys also take a look at the news that Hasbro are reviewing their packaging for the Black Series, as they try and reduce their plastic usage.
Dan takes us through his recent blog on Micro Machines, which you can find over at www.generationskywalker.com, as the boys reminisce about the 90s and Galoob's part in the Star Wars Universe (and yes we are aware it is Galoob, even though the author of the blog often refers to them as Galoop!).
As well as all this we have Potato Tent Pegs, Formula One Cars, toys in the Star Wars movies and a wonderful Rey print from the brilliant Nerd Head Designs, which you could win by heading over to the Generation Skywalker community page on Facebook.
Loads to get involved in on this month's The Modern Way.
Enjoy the show.
We Are Generation Skywalker!