Episodes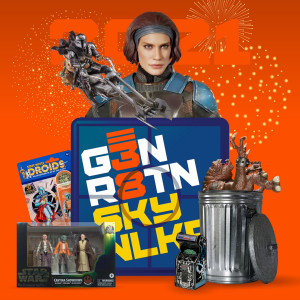 Tuesday Jan 11, 2022
Tuesday Jan 11, 2022
To kick off this year's run of Modern Way episodes, we are looking back at 2021 and forward to 2022.
Dan tots up all the figure releases from The Vintage Collection, Black Series and Hot Toys, before guiding us through what else has been announced in recent weeks, whilst the team are on hand to offer up their top picks from the whole bunch.
And of course, we wouldn't be doing our job if we didn't examine the failure of the Haslab Rancor project. What went wrong? What could have been done better? What effect this will have on future Haslab Star Wars projects?
All this is topped and tailed with some personal collecting highs and lows from 2021 and plans and hopes for the new Star Wars-packed year.