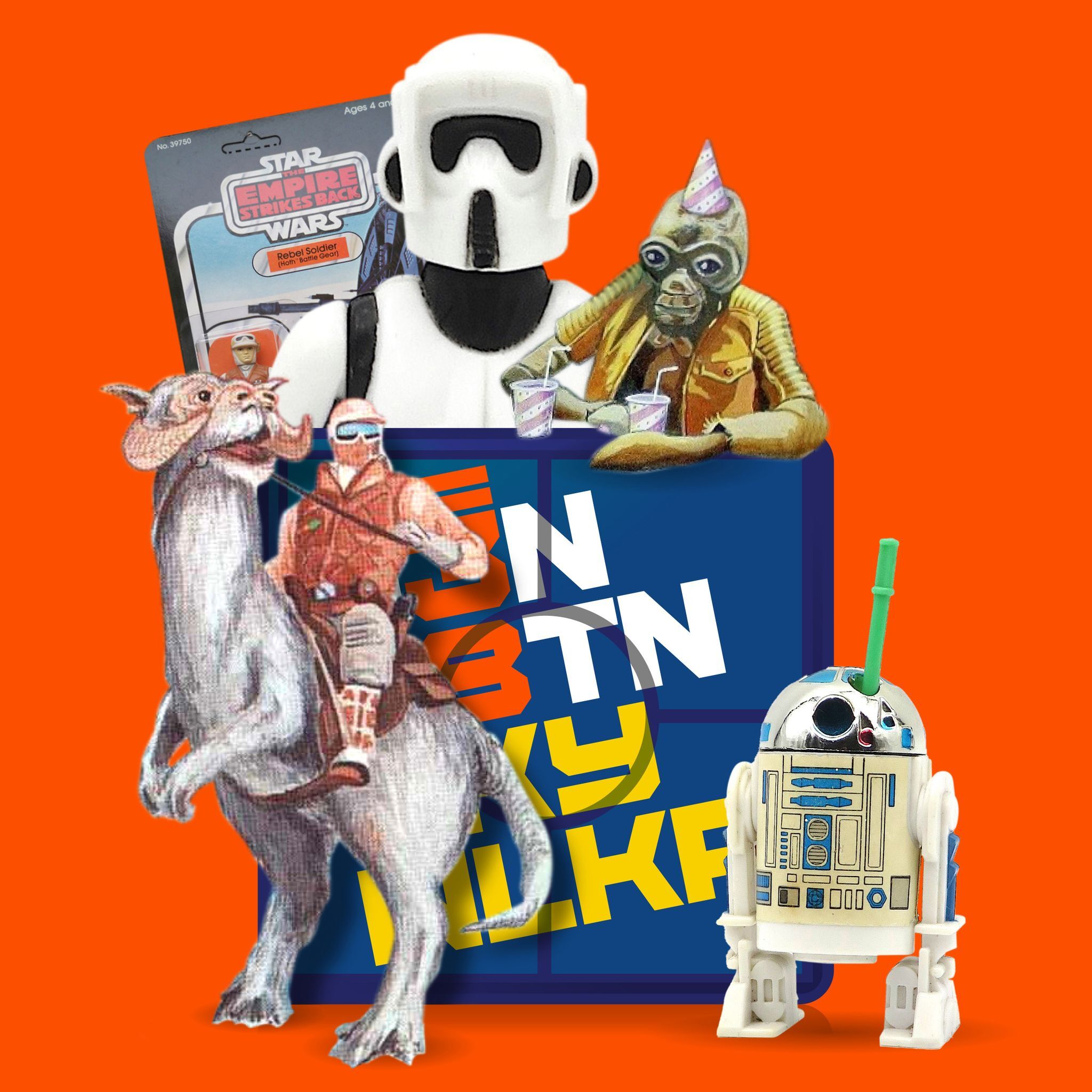 Those Old Fossils is back with another end to end Vintage Collecting spectacular.
Jez, Stu and Craig form the round table along with collecting powerhouse and Star Wars community favourite, Lee Bullock.
The show jumps into hyperspace when Alex Pardi joins Jez to talk all about Walrus Man and his Cantina Collection.  Ron Salvatore pops in once more to wax lyrical about his love of Walrus Man (and his collecting pet peeve).  Andy Goulding then joins the party and talks everything Hoth Soldier related as part of his Rebel Soldier focus (he says he's not a focus collector but he's fairly focused).  The lads also discuss the Biker Scout and Pop Up Saber R2D2.  The Variant Villain team (Mark Andrews, Will Mellish, Jamie Acott and Thomas John) join the crew once more to explain all about the variants of each of the 4 chosen figures.
Yes, that's right. 3 GS crew and 8 guests!!
Is this our most vintage figure focused podcast yet??  It's certainly our longest episode but it's pure vintage and nothing else.
Enjoy the show.