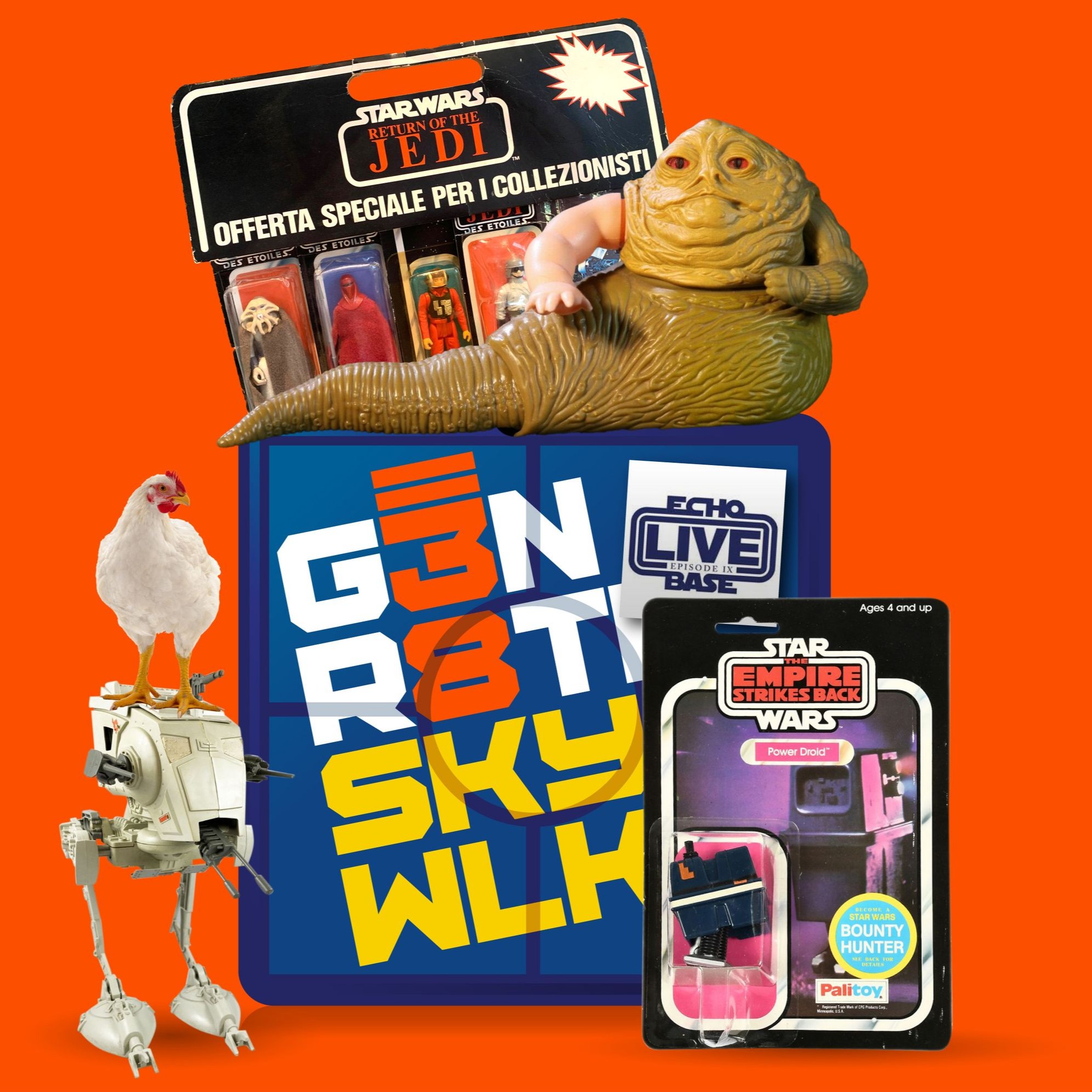 Those Old Fossils returns to Generation Skywalker to discuss all things vintage.  No gimmicks, no games, this show jumps head first into vintage from the moment it begins.
The team cover the return of 'Echo Base Live', after 22 months with no events or conventions, Echo Live returned on August 7th, and what an event it turned out to be.  We discuss the success of it's return whilst hearing from Craig Smith, Paul Davis, Peter Lee and Andy Goulding, whom were all attending the event.
Jez brings up two areas of collecting to discuss thanks to two recent purchases, as we examine both four packs and Tsukuda M.O.C.'s.
And that's just for starters as the crew also look at the recent Vectis auction and why the Palitoy 45a Power Droid was so desirable, Adam Buxton's Charity auction which saw a Jabba with a dolls arm sold off, a fantastic boot fair find, and whilst all this is going on, the boys wonder where the term 'Chicken Walker' was first mentioned in relation to the AT-ST vehicle.
All this plus much more on this edition of 'Those Old Fossils'.
Enjoy the show!
We Are Generation Skywalker!