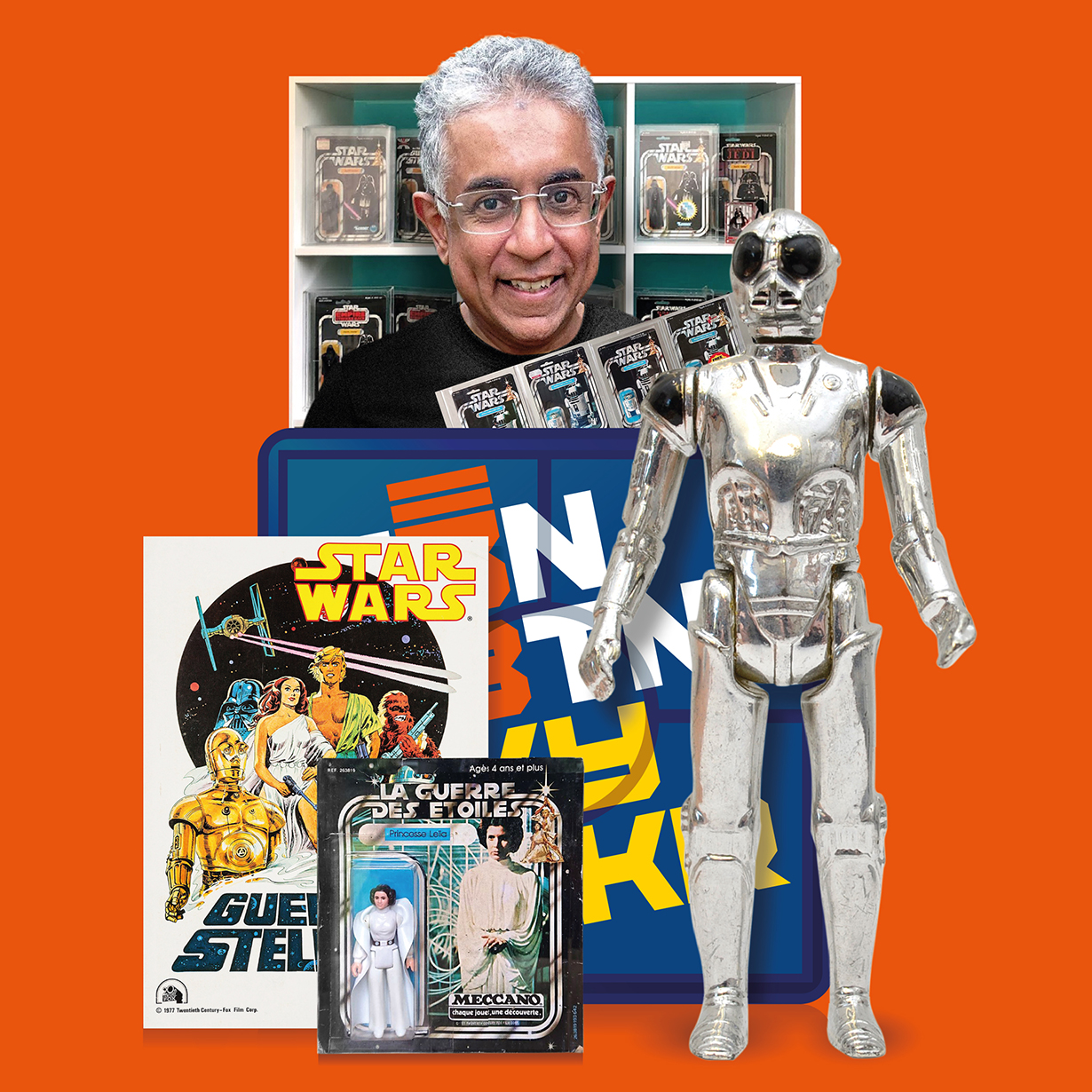 Generation Skywalker are delighted to welcome Zia Rezvi to the show to discuss his collecting habits and history.
Zia sits down with Stuart to delve into what Zia calls his 'three phases of collecting'.  Phase 1 (1977-83) - books, magazines, scrapbook, trading cards and stickers.  Phase 2 (1994-2005) - Topps trading cards, vintage and modern.  Phase 3 (2011-present) - Vintage Toy Collecting.  The pair also delve into Zia's background with regards to Star Wars, seeing the movie in Belgium on release, before moving onto Zia's five favourite runs in his collection.  Some wonderful items and some beautiful tales.
Enjoy the show.
We Are Generation Skywalker!